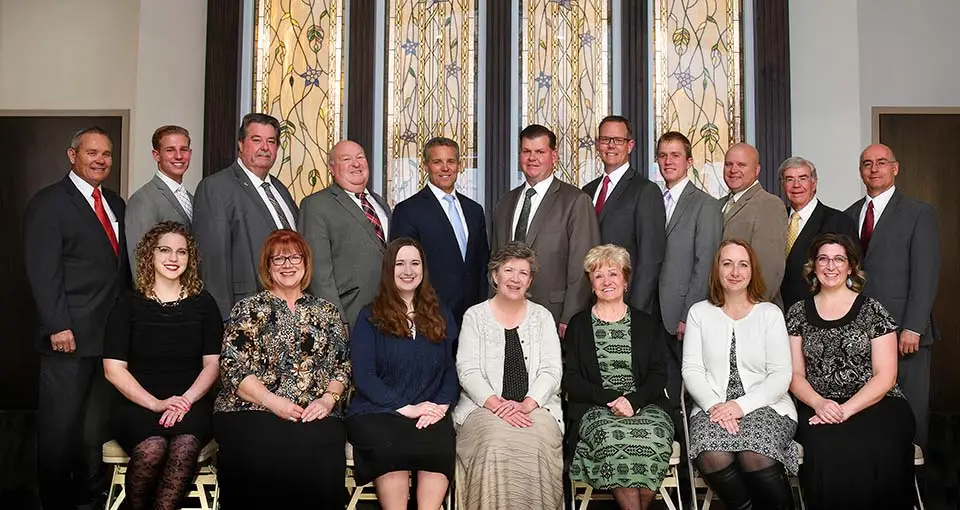 With 4 locations and nearly 100 years of experience serving Southern Utah, we are honored to professionally serve your family during your time of need. Learn more about our compassionate and caring staff and what makes us different. Please do not hesitate to reach out and let us know how we can help.
---
Southern Utah Mortuary has had a tradition of community service and philanthropy that dates back for nearly 100 years. We have dedicated ourselves to supporting local organizations benefiting both the young and the aged, fulfilling our commitment to improving the local quality of life. We care about the community we live in and we show it by supporting the organizations that enrich and nurture lives.
These are some of the groups that our staff is involved in to make life better in our communities:
Beaver City VA Monument
Beaver County Emergency Management Team
Beaver Fire Department
Beaver Recreation
Beaver Valley Chamber of Commerce
Beaver Valley Hospital
Bella Terra
Brook Dale
Canyon View High School
Cedar City Chamber of Commerce
Cedar City Golf Club
Cedar City High School
Cedar City Hospital
4-H
Friends of the Cedar City Cemetery
Iron County Emergency Management Team
July Jamboree
Lions
Little League Baseball
Little League Softball
Lions
Milford Fire Department
Milford Memorial Hospital
The Happy Factory
Rotary
Scouting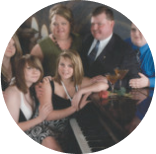 Jim Graff

Owner/Funeral Director
Jim Graff was born and raised in Cedar City, Utah. He attended Cedar High, where he participated in football, tennis and wrestling.

While bowling with friends, Jim met his wife Tiffani. Together they have three daughters and one son. As a family, they enjoy spending time outdoors and staying in their "second home" trailer in Arizona.

Like his business partner, Todd, Jim was destined for the business as his father Clark, was an original partner and owner of Southern Utah Mortuary. Even though his career often deals with sad and unfortunate situations, Jim enjoys the opportunity to meet and become acquainted with many great people here in the southern Utah and Nevada areas. While Jim often finds his work as a funeral director emotional, he relates that it is nonetheless rewarding and has opened many doors to new found friends.

In addition to enjoying golfing and working on the family cabin, Jim continues his quest to capture the largest pike fish ever at Lake Powell, Arizona.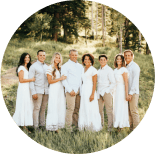 Todd E. Boyer

Owner/Funeral Director
Todd E. Boyer was born in Carbondale, Illinois and raised in Cedar City, Utah. He graduated from Cedar High School where he participated in athletics and music.

While attending Southern Utah University, Todd took part in a dance production and quickly fell in love with its choreographer, Jennifer Jones. They married soon after and together they have four children; three boys and one daughter. As a family, they enjoy being active in such endeavors as sports, boating and family vacations.

Todd was "born" for (and into) the funeral business. His father, Richard Boyer, was an original partner and owner in Southern Utah Mortuary and Jennifer relates the time that Todd had the opportunity to direct her grandmother's funeral. She observed and was touched by the manner in which he served her own family and see that same compassion and care with all families in the community.

Todd volunteers with a number of charitable organizations in the community, including the Muscular Dystrophy Association, Rotary and the Cedar Chamber of Commerce. He enjoys his work with the Boy Scouts of America. His passion though is coaching kids in little league and softball, seeing them progress and develop. You can usually see him in the early morning running with his wife around Cedar City.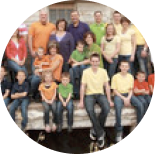 Richard S. Boyer
Funeral Director
Richard S. Boyer was born in Murray, Utah and raised in Iowa. He graduated from Van Buren High School in Keosauqua, Iowa. It was during a visit to a friend's house that Richard met his future wife, Charlotte Cutler. They were from rival high schools but they still became high school sweethearts. One of Richards fondest memories was the day he married Charlotte in the Salt Lake City LDS Temple. Richard and Charlotte are the parents of five daughters and on son, Todd, who now owns Southern Utah Mortuary with his business partner, Jim Graff.

To Richard, being a funeral director is a humbling service he can give during a challenging time in a family's life. Preparing and meeting the needs of families, to him, can be such a blessing. By doing so for so many years, Richard has been able to make countless good and lasting friendships.

Richard enjoys traveling, gardening, golf, fishing, hunting, being outdoors and riding horses. He also is heavily involved in scouting, where he serves on the Scouting Executive Board of the Utah National Parks Council and has also helped with new facilities for the further development of Camp Thunder Ridge in Iron County.

In any spare time, Richard, loves to spend time with his twenty grandchildren. He continues to fight any attempt at "retiring" and when working, usually continues to be the first one in the office.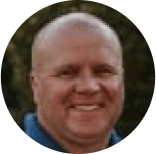 Bodie Topham
Funeral Director
Bodie Topham and his twin brother were born in Monticello, Utah. He is the oldest of 5 children. As a young child he and his family lived all over Southern Utah, Monticello, Escalante, Kodachrome Basin State Park, Dead Horse Point State Park, Moab, Fremont Indian State Park, and Monroe; his parents, Gordon and JoAnn, still reside in Monroe. Bodie graduated from South Sevier High School class of '93 where he was active in a variety of sports & activities. Bodie served a mission for the LDS church in the Portugal Lisbon North Mission.

After returning home from Portugal he attended Southern Utah University, where met, and later married, his wife Camille "Millie" Dangerfield Topham. Shortly after their marriage, they moved to Cincinnati, Ohio so that Bodie could attend and graduate from Cincinnati College of Mortuary Science, earning a Bachelor of Mortuary Science degree. Bodie's experience in Funeral Service started with an apprenticeship at Larkin Mortuary in Salt Lake City, prior to Mortuary School. He then served the great people of Tooele County at Tate Mortuary for 15 years. Bodie's roots run deep in Iron County; he is a grandson of the late Waldo and Afton Topham of Cedar City. When he was invited to join the Southern Utah Mortuary team, in December of 2016, he was happy to accept the offer and get back to scenic Southern Utah.

Bodie and Camille are proud parents of their daughter, McKenzie, and son, Bridger. Bodie is passionate about helping families, in their time of need, to find peace and comfort through the funeral process. Bodie feels blessed to serve the families of this area..
Matthew Park
Funeral Director
Matthew was born and raised in Mesa, Arizona. After graduating from Dobson High School, he pursued his degree in Business Management from the University of Arizona.

While attending the U of A he took a class on the on the Psychology of Death and Loss where he had a guest speaker that would completely change his career path. The guest speaker was a local Mortician that gave inside look into funeral directing. Matthew was struck by how rewarding and deeply meaningful it was for this Mortician to serve families during their darkest hours. From that point on he decided to pursue a career in Funeral Service.

After graduating from the University of Arizona, Matthew immediately enrolled into Mortuary School at Mesa Community College. Matthew loved and excelled in school and graduated with honors a year later.

While in school he began working for Bunker Family Funeral Home where he would work for the next nine years. Matthew gained tremendous experience at Bunkers as a Funeral Director, Manager, Advanced Planning Consultant, Director of Technology and Family Service Supervisor. In 2011, Matthew met the love of his life Jessica (Gardner) Park. Matthew recalls her speaking in church shortly after moving to Arizona and saying to himself, "I gotta meet this girl". They were married six months later in the Mesa Arizona Temple. Jessica was born in Las Vegas, but grew up in Salem, Utah where her family still lives. Needless to say, she is ecstatic to be back in Utah and closer to family.

Matthew and Jessica are proud parents of two little boys Jacob (5) and Jackson (2). Jacob is already enjoying playing soccer here in Beaver and Jackson loves chasing after the deer that come into their yard at dusk.

The Parks feel blessed to be a part of Beaver County Community and look forward to raising their family here.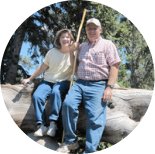 Pam Murdock was born and raised in Monroe, Utah. She is a graduate of South Sevier High School, where she was a member of the drill team and student council. She holds a Bachelor's Degree in Elementary Education and a minor in Music, Psychology and Social Studies from Utah State University.

Pam is married to Ross Murdock, together they have two wonderful kids, and are the proud grandparents of five. While raising their children, Pam and Ross loved to go camping, take road trips, look at the stars and had fun playing together, especially in the snow.

Pam is a dedicated member of her Church, where she has held various positions, including her most favorite calling of playing the piano in Primary.

Pam appreciates the atmosphere of integrity and caring she feels working with her Southern Utah Mortuary "family." She relates it is a wonderful setting and presents the opportunity to work with good people.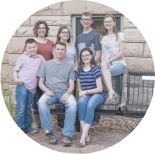 Hillary Hollingshead
Office Staff
Hillary Hollingshead was born in Henderson, Nevada. She is the second of 7 children. When she was 8, she moved with her mom to Atlanta, Georgia. At the age of 13, she moved to Blanding, Utah to live with her dad and his family. She graduated from San Juan High School, where she was active in music and theater. After graduation, she moved to Cedar City to attend Southern Utah University where she graduated with a Bachelor's degree in Psychology.

Hillary is married to Richard Hollingshead. They have 5 children, all in their teenage years. Their family loves to play games, go for walks, make trips to the beach in Alabama, go on road trips and just be together as a family.

Hillary feels blessed to be a part of the Southern Utah Mortuary family. Helping to serve the people of our community is truly rewarding.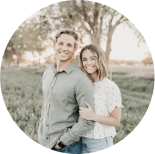 Andrew was born and raised in Cedar City, Utah where he graduated from Cedar High School. After high school, he decided to serve a mission for the Church of Jesus Christ of Latter-Day Saints and was called Virginia and North Carolina. He loved the people he met there and is grateful for such an amazing experience. Andrew always seems to call it "the south", however, his wife doesn't always agree that it's "the south".

After returning from his mission, Andrew decided to follow his father's footsteps and started working for the mortuary. He found a real love being able to help those during a difficult time in their life and being able to meet new people in the community. Once his high school sweetheart, Alyssa Brush, had returned home from her mission in Indonesia, he fell in love again with her and knew that she was the one. Six months later, they were married in the Cedar City Temple. Andrew and Alyssa like to go boating, being at the ocean, and spending time with family.

Andrew is currently attending Southern Utah University and getting his prerequisites done before attending mortuary and science school. He has loved being able to help and serve the wonderful people in Cedar. He is proud to call Cedar City his home.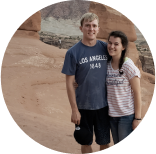 Blake grew up in Nephi, Utah where he graduated from Juab High School, though he's also lived in the Magic Valley (Idaho). After some college, he decided to serve a mission for the Church of Jesus Christ of Latter-day Saints and was called to the Arcadia California Mission, where his faith in Jesus Christ was strengthened. Upon his return to Cedar City, Utah he dated and married Megan from the Payson, Utah area who was also attending SUU. Blake and Megan enjoy spending time outdoors and exploring Southern Utah.

While studying biology at SUU, Blake helped with funerals and night calls for the mortuary. After his mission, Blake became an apprentice funeral director at Southern Utah Mortuary. He has found profound meaning in his work and feels blessed to serve families during what is often a trying time. He is currently enrolled in mortuary school and hopes to apply what he's learning to better help others.